UCAS personal statement help and e-course
Are you looking for UCAS personal statement help?
Writing a personal statement can be challenging. You're in the right place if this sounds like you:
You've spent hours researching your perfect university and course
You don't know what admissions tutors want you to say in your personal statement
You have no idea how to start your personal statement or how to structure it
You're finding the whole process daunting. Afterall, what you write could impact the rest of your life.
All you want is someone experienced, and some real personalised attention, to give you a helping hand so that you can submit a good personal statement that fills you with confidence.
There are three ways I can help you write the personal statement that makes you stand out from the crowd and gets you where you want to be.
Start with my online course to produce an excellent first draft. Then move on to my video or personal feedback options to perfect your personal statement.
My name is Lucy Parsons. I've helped many students write amazing personal statements. My goal is to help you to write the best personal statement possible to get you a place at your dream university.
Start here
How to Write a Personal Statement e-Course
Stop the confusion and over-whelm with this step-by-step e-course that takes you through the whole process of writing a personal statement.
The course consists of a series of 18 short videos (between 2 minutes and 6 minutes long) and a workbook. You watch a video then complete the relevant section of the workbook. By the end you've got a fantastic first draft and clear steps to follow to edit and perfect your personal statement on your own.
By following the course you will:
Know

how to start a personal statement

- and have an eye-catching opening sentence
Understand the best

personal statement structure

- and how to use it to display your best attributes
Have

identified all the best things you have to say in your personal statemen

t (other than what you studied for A Level)
Have a

complete editing process

so that you can complete your personal statement yourself
Best of all, because your personal statement is all your own work you won't have to fear accusations of plagriarism.
I bought your personal statement package for my son after he produced about 4 lines in as many weeks. With your help he produced a full statement which his tutor said was "excellent- one of the best he'd seen"!
How much does it cost?
£45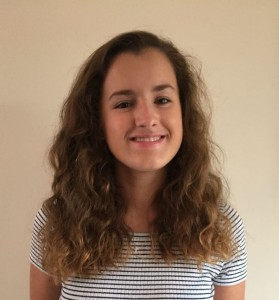 Laura RoweLaura was offered an interview at Oxford on the strength of her application
Prior to Lucy's How to Write a Personal Statement E-course I found it difficult to gather all my ideas together and put them in some sort of order to articulate them. I was struggling to make sense of it, getting it straight in my head what was required as well as what was relevant or not.
Using the e-course has made writing my personal statement easier, more manageable and less stressful as it has offered a clear, structured way of approaching the personal statement process, breaking it down into specific, detailed sections. It has also made it easier to pull all of my points and ideas together in one place, allowing me to see what is relevant and necessary. As well as this, it was a lot more reassuring having the videos, as it seems a lot more personal and puts you at ease knowing that Lucy is someone who can give advice and knows what she is talking about!
Before working through this guide, I was having the most trouble with showing my passion for the subject I want to study and also how to condense everything I've done into the most important parts needed.
This guide has allowed me to show passion through relating different things I've done such as topic areas or courses / visits which I didn't think of myself. It also meant that I have organised everything I could possibly write and condensed it to one very important point per section which makes it so much easier to plan! I think using this guide will mean I won't have to do as many redrafts as I know what I need to write.
My favourite thing was the videos, as usually when organising a personal statement it's all pen to paper, whereas the videos gave guidance and also broke up the time a bit to make it more manageable.
This guide really has helped me to control my stress which has been high! Thank you for making it more manageable and really helping to start to impress universities!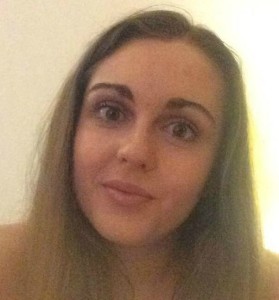 Sophie Richardson Business Degree applicant
For detailed, expert feedback on your personal statement once you have drafted it, check out the options below.
​Feedback Option 1
Detailed video feedback on your personal statement
You will work through my e-course on how to write personal statements. You will then send me your first draft for personalised video feedback and a marked up draft.
​
This option includes:
A copy of my

e-course on how to write personal statements

My feedback on

what to leave in, take out, add or make better

Suggestions on

how to improve the overall flow of your personal statement

Corrections of

spelling, punctuation and grammar

A final review by me, after you've implemented my suggested changes, to make sure your personal statement is perfect
£145
​Feedback Option 2
In- person personal statement feedback
After you've worked through my e-course on how to write personal satements you may prefer more personalised feedback. If you choose this option you will be able to book live 1:1 time with me over video conferencing and I will give you detailed feedback on your personal statement face to face. You will also get a recording of our meeting to refer back to.
This option includes:
A copy of my

e-course on how to write personal statements

My feedback on

what to leave in, take out, add or make better

Suggestions on

how to

imp

rove the overall flow of your personal statement

Corrections of

spelling, punctuation and grammar

A final live review with me, after you've implemented my suggested changes, to make sure your personal statement is perfect
£245
WillMaths and Computer Science applicant
Before working with Lucy I didn't know where to start with my personal statement. I put on paper two or three paragraphs. Then changed it for another two or three paragraphs with different ideas. But it was all patchy and written in a very inauthentic voice because it reflected what I thought I ought to be writing to please the admissions tutors and not the many unique things that make me me. I was stuck.
Working with Lucy helped so much because I found that I had in fact many things to write about. Not only could I complete my personal statement but I felt an immense relief, and more than that, confidence in my application. Everything was manageable after that. Lucy's impact was enormous and provided me with huge impetus into my future student life with all its new possibilities. Thank you Lucy!
Who is Lucy Parsons?
Hi! I'm Lucy and I'd love to help you (or your child) get into the university of your dreams.
I am a straight A student, Cambridge graduate, qualified and experienced teacher and the author of The Ten Step Guide to Acing Every Exam You Ever Take. I've been helping students to write their personal statements and get into their first choice of university for three years now. I'm excited to be part of your journey to higher education.
I understand that writing your personal statement can be confusing and difficult. That's why I've put together a set of services for you to choose from to suit every budget and every need. Whether you just need to be shown the way using my e-course on writing personal statements or whether you want the personalised approach of having your hand held through every stage of the process, I've got something for you.
Frequently asked questions...
Will you write my personal statement for me?
Your personal statement has to sound like you. It represents you and it will do that best if you write it. It would also be unethical for me to write it for you. It's supposed to be a personal account, by you, giving the reasons why you're a good fit for your chosen courses. By writing it yourself you will also avoid the trap of plagiarism - no one can tell your story quite the way you can! You can write a fantastic personal statement yourself using my e-course, and if necessary, you can get my further help. I am here to support you to do your best, not take over!
How long will it take me to follow the e-course?
If you set some dedicated time aside, it won't take you longer than two days to have a complete first draft. It would be possible to do it in less time than that if you're really focused.
What's the difference between getting the video feedback and the one to one feedback?
The main difference is that if we get on the video conference together I'll be able to ask you questions and discuss the key points in your personal statement. That way I'll be able to really get at the things that make you tick and what it's important to emphasise in your statement and what can be left out. I can't do that if we don't have a live discussion.
Can you help with Oxbridge personal statments?
Yes! This is one of my favourite things to do. I'm a Cambridge graduate myself and have helped many students write their Oxbridge personal statements.
Do you offer this service for post-graduate degrees.
No. My speciality is working with school leavers and I like to stick to what I'm good at!​
Who will be doing the feedback on my personal statement?
I will. I work on my own in my own business. I won't take work on that I'm not able to fulfill myself. For me, it's all about the relationship and personal touch. I want to get to know you and be your biggest cheer leader on your path to university.​
Can I start with the e-course and upgrade to get your feedback later?
Yes, of course! I want you to be comfortable with the process you go through to get your UCAS personal statement to be the best it can be. When you buy the e-course you will get a series of encouraging emails to get you through the process and I will invite you to upgrade once the process is complete.
I've got another question. How do I get the answer?
Great! I'd love to hear from you. Just email me on lucy@lifemoreextraordinary.com.​
(Visited 1,789 times, 33 visits today)