Nearly there…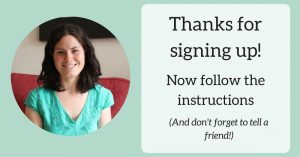 Congratulations, you're nearly there!
To confirm that you want to come to the workshop and get the link so you show up in the right place I need you to:
1. Go to your inbox
2. Check for a confirmation email from me (Lucy Parsons)
3. Open the email and click on the link to confirm
Then, you'll get your email with the link to the workshop and your special super-duper download that I specially made for you!
See you in your inbox.
P.S. Everything's more fun with a friend. Use the buttons below to share this webinar and get your friends to come along too!
Tweet this: Need help with your personal statement? Come along to this free, live workshop with @LucyCParsons
(Visited 1,026 times, 1 visits today)