You're almost ready to start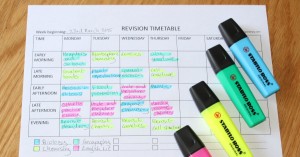 But, first I need you to hop over to your inbox, open the email from me (Lucy Parsons) and confirm you'd like to take part in the Five day Revision Planning Kickstarter program.
This is to make sure you're a real person and not some spammy internet robot.
See you in your inbox!
Are your friends taking exams too? Help them out and share this Revision Kickstarter Programme – they'll thank you for it.
Tweet this: "Literally the best revision tool I've come across."
Before you go…
All the steps in the Revision Planning Kickstarter are in my book The Ten Step Guide to Acing Every Exam You Ever Take.
Get all the content from the Revision Planning Kickstarter emails plus much more juicy stuff that will help you ace your exams when you buy the book.
Why wait five days when you can have it all now? Only £10.00

(Visited 4,099 times, 6 visits today)