How to set up a blog that helps you get into uni
Are you looking for ways to showcase your passion for the subject you want to study at university? Are you short on time and want to double up your efforts, reading around your subject, making connections with other people interested in it and revising for your exams at the same time? If you've answered yes to these questions then starting a blog could be the perfect thing for you.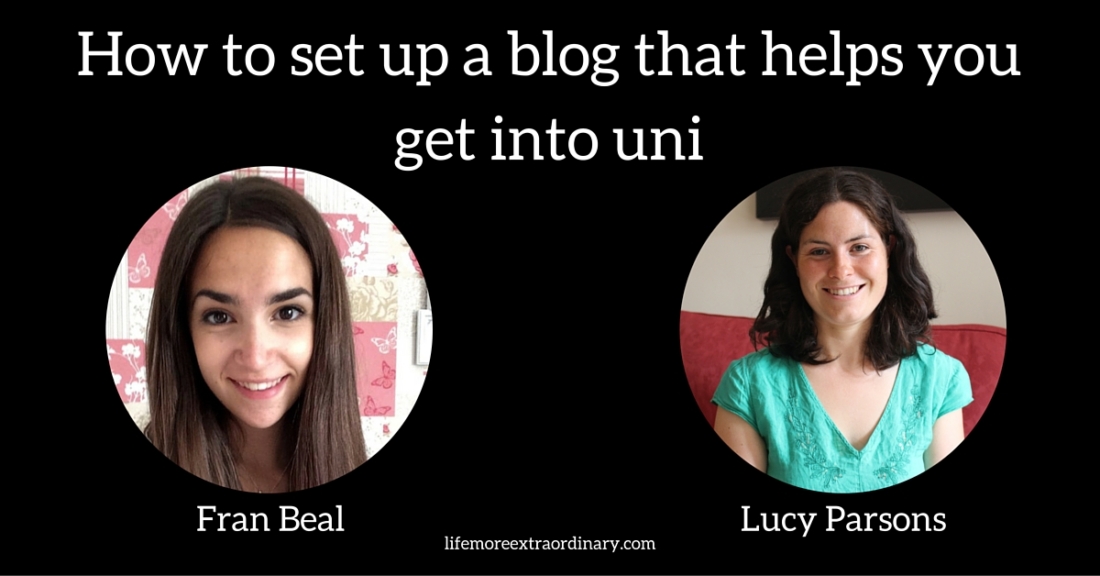 Fran Beal is a year 12 student who'd like to study geography at university. She set up her blog, Epic Geography, to showcase her passion for her subject to the world.
Watch my video interview with Fran to find out:
Why she decided to set up a blog
How she chose what to write about on her blog and how she wants to develop it in future
What Fran hopes to get out of her blog
How a blog can act as an extension to what you write on your personal statement, making an even stronger case for you being accepted onto your dream course at university
Fran's tips for setting up a blog and promoting it when you haven't got any money to spend
How to set up a blog that helps you get into uni
Useful links
Fran's blog: https://epicgeography.wordpress.com/
Fran's twitter: https://twitter.com/epicgeography
How to set up a free wordpress.com blog
Are you feeling inspired to set up your own blog now? What would you write about on your blog? Let me know what kind of blog you'd like and ask any questions you've got about setting up your own blog in the comments below. Or, if you've already got your own blog leave a link in the comments below and let us know how it's helped you.
(Visited 626 times, 1 visits today)