[46] How to help your child overcome perfectionism with Lisa van Gemert
Podcast: Play in new window | Download
Subscribe: Google Podcasts | RSS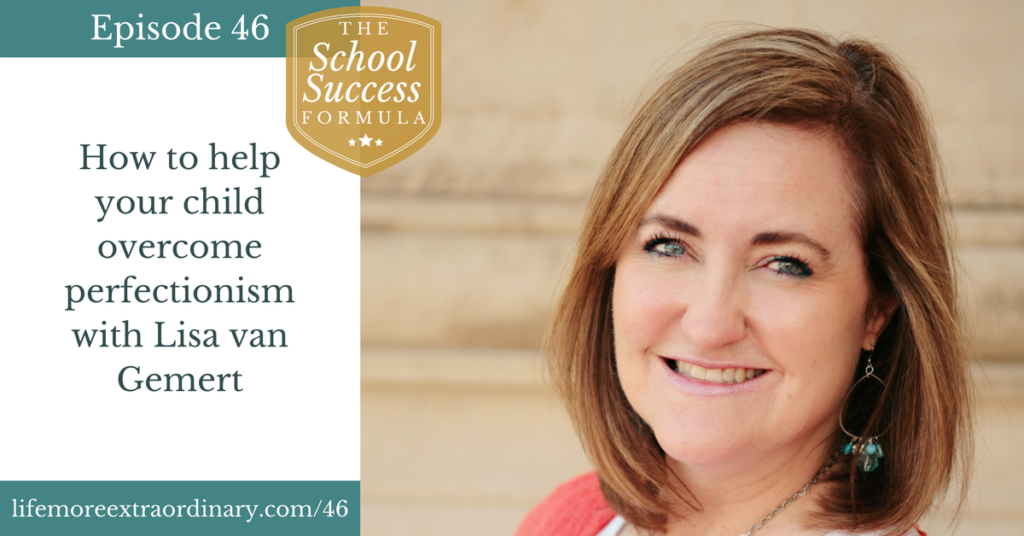 With the exam season fast approaching, it's easy for students to set themselves high standards. For the perfectionists, it gets particularly overwhelming. A former perfectionist, today's guest is Lisa van Gemert. We explore the destructive nature of setting unreasonably high standards, and what can be done to overcome these habits.
About Lisa van Gemert
As a former teacher, school administrator, and Youth & Education Ambassador for Mensa, Lisa supports educators and parents on her website GiftedGuru.com. She is also co-founder of the Gifted Guild, a professional community for educators of the gifted. She lives her husband and three sons Arlington, Texas.
What you can expect to hear on the show:
The connection between social media and perfectionism

Key signs of perfectionism

Why perfectionism is a problem

How parents can help their children manage perfectionism

Advice to parents who expect perfection from their children
The importance of defining goals
Dealing with Imposter Syndrome
How you can connect with Lisa
Resources
Lisa's book 'Perfectionism: Practical Strategies for Managing Never Good Enough'
'The War Of Art' by Steven Pressfield
'Flow' by Mihaly Csikszentmihalyi
Over to you…
I'd love to know what you think about the ideas I've shared here. Let me know in the comments below!
Year 10 Revision Workshop
If you have a child approaching their year 10 exams and you want them to be able to revise positively and enter the exam with confidence, book them onto my Year 10 Revision Workshop on Friday 4th May 2018.
Useful links
My book, The Ten Step Guide to Acing Every Exam You Ever Take.
Ten Steps to Exam Success download.
Supportive Parents, Successful Students facebook group
Lucy on twitter: @LucyCParsons
Contact Lucy by email: lucy@lifemoreextraordinary.com
(Visited 1,880 times, 12 visits today)