[48] Overcoming bullying and bereavement to get the grades and into Oxford with Beca Read
Podcast: Play in new window | Download
Subscribe: Google Podcasts | RSS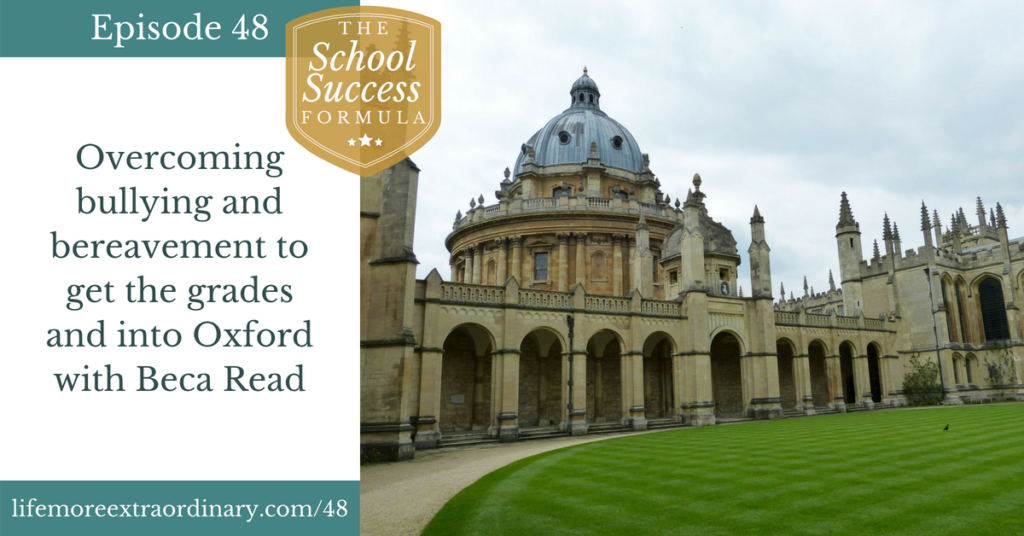 A few days after results day a few years ago, a student reached out to me to say she'd gotten into Oxford University, but felt uncertain that she would fit it in. Beca had a tough upbringing losing her mother, brother and being bullied at a state school – would Oxford University fulfill the dreams she'd hope for since the age of 8?
Beca joins the show to share her moving story about how she found strength through adversity, achieved her dreams of getting into Oxford University, and the importance of having ambitious goals. We also hear Beca's advice on bullying, keeping nerves at bay during exams and results days, and how to feel settled at university.
For Beca, studying and exams are her "happy place" – a place to escape and grow.
What we discuss on the show:
Why she was put off telling family and school that she was being bullied
How her home environment and family network supported her studies
How to stay mentally strong during exams
Making new friends at university
Advice on how students should tell someone if they're being bullied
How parents and teachers can support children who are being bullied
How Beca developed a love of learning
How to overcome adversity and achieve amazing grades in your A Levels
Sign up for my Exam Season Toolkit
I have created an Exam Season Toolkit especially to help you support your child in the right ways through exam season. It gives you quick, simple and cheap ideas to demonstrate to your child that you love them and are supporting them without suffocating them with too much over-bearing support.
Get your copy of the Supportive Parents' Exam Season Toolkit click here, and make sure you've joined my free Facebook group exclusively for parents, the Supportive Parents, Successful Students community so that you can give and receive support from parents going through the same thing as you this exam season. See you in there!
Over to you…
I'd love to know what you think about the ideas I've shared here. Let me know in the comments below!
Useful links
My book, The Ten Step Guide to Acing Every Exam You Ever Take.
Ten Steps to Exam Success download.
Supportive Parents, Successful Students facebook group
Lucy on twitter: @LucyCParsons
Contact Lucy by email: lucy@lifemoreextraordinary.com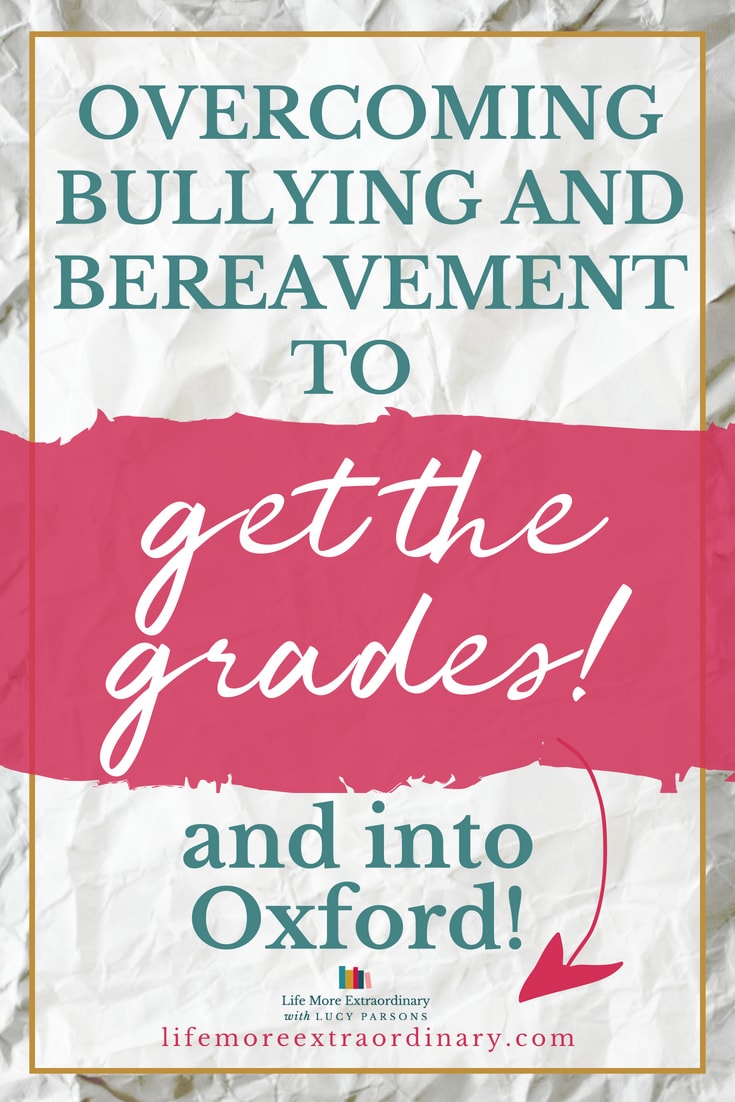 (Visited 563 times, 2 visits today)