[49] How to beat exam stress with Clare Josa
Podcast: Play in new window | Download
Subscribe: Google Podcasts | RSS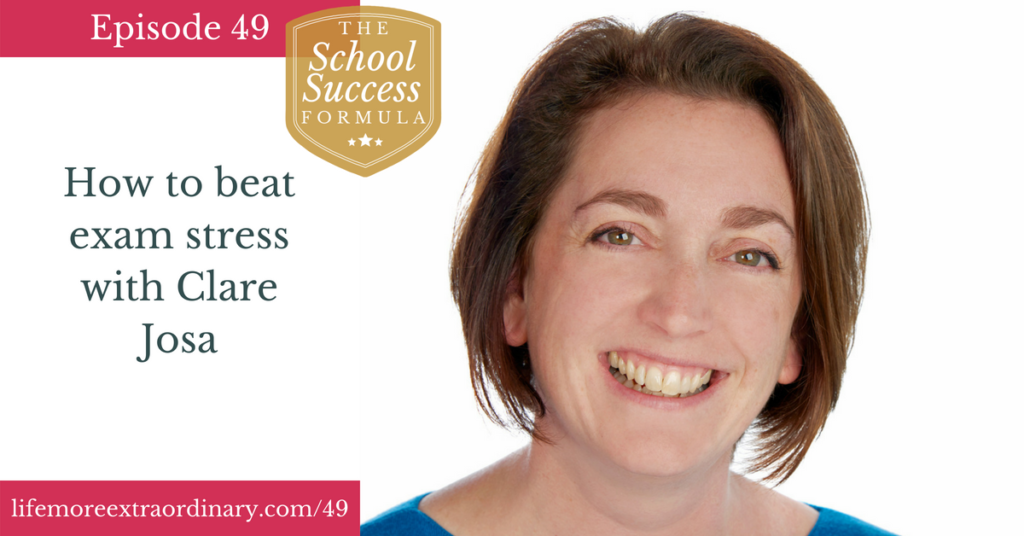 Slamming doors and snappy comments from your teenagers may feel like a pain for you. But there's something else going here – they're stressed. With exam season, it's the perfect time for you as a parent to teach your children how to deal with stress. I brought expert Clare Josa on to today's show, to learn how stress works in the brain and how it affects exam performance. It's not just for exams, it teaches your child how to cope with stress for life.
About Clare Josa
For the past 15 years, Clare has taught over a million people how to feel less stressed. Clare experienced first-hand how stress affected her eldest son during exams, so she set up Beat Exam Stress for parents. As author of five books, she recently released her book 'You Take Yourself With You'.
What we discuss on the show
How stress affects the brain and revision and exam performance
How stress works in the nervous system
49Signs that your child might be struggling from exam stress
Strategies students and families can use to reduce their exam stress
The importance of being in the state of flow
Mindful breathing exercises
The ABC Method
Connect with Clare
Links
'You Take Yourself With You' by Clare Josa
Links to more resources shared by Clare
Your Body Shapes Who You Are – Ted Talk by Amy Cuddy
Sign up for my Exam Season Toolkit
I have created an Exam Season Toolkit especially to help you support your child in the right ways through exam season. It gives you quick, simple and cheap ideas to demonstrate to your child that you love them and are supporting them without suffocating them with too much over-bearing support.
Get your copy of the Supportive Parents' Exam Season Toolkit click here, and make sure you've joined my free Facebook group exclusively for parents, the Supportive Parents, Successful Students community so that you can give and receive support from parents going through the same thing as you this exam season. See you in there!
Over to you…
I'd love to know what you think about the ideas I've shared here. Let me know in the comments below!
Useful links
Sign up to my weekly newsletter
My book, The Ten Step Guide to Acing Every Exam You Ever Take.
Ten Steps to Exam Success download.
Supportive Parents, Successful Students facebook group
Lucy on twitter: @LucyCParsons
Contact Lucy by email: lucy@lifemoreextraordinary.com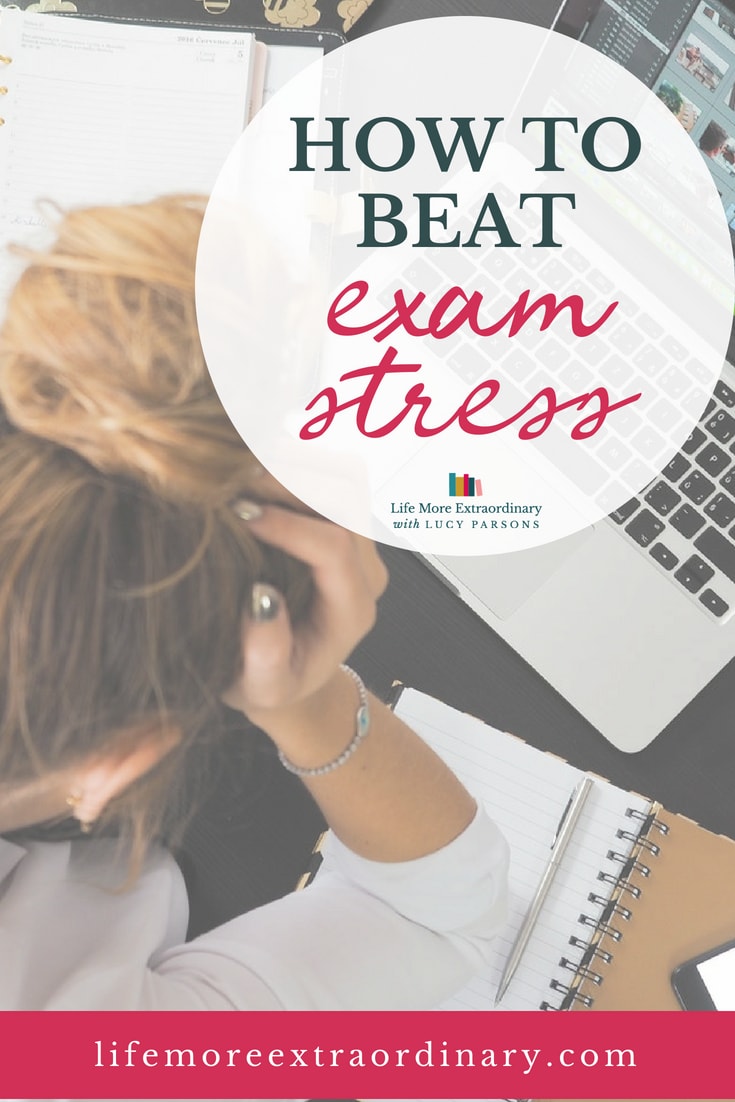 (Visited 1,711 times, 9 visits today)