[57] How to help a child with Dyscalculia with Judy Hornigold
Podcast: Play in new window | Download
Subscribe: Google Podcasts | RSS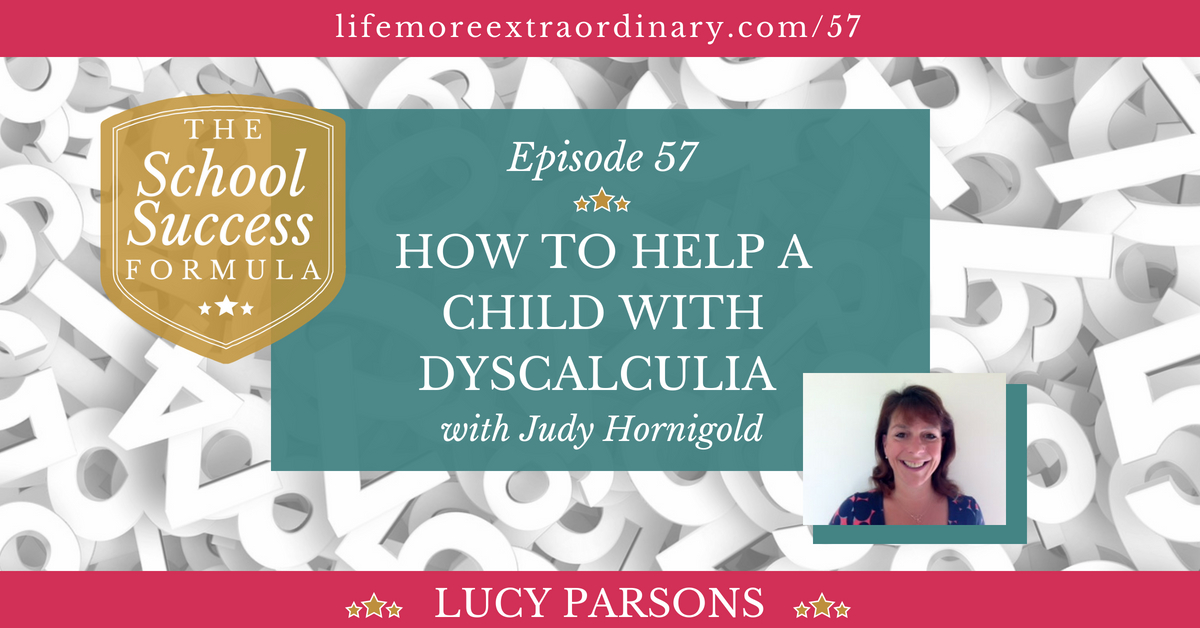 How to help a child with dyscalculia
Many people feel defined as 'not-a-Maths-person', but for Dyscalculics it is more than that – they cannot distinguish the number quantity from the number symbol. Without the right support and learning, numbers are mere "squiggles". On today's show, I interview Dyscaculia expert Judy Hornigold to uncover what this learning difference is, and how it affects an estimated 3 – 6% of the population. We learn how to best support your child, and what effective tools and techniques help Dyscalculics thrive as independent individuals.

About Judy
Judy is an independent educational consultant specialising in dyscalculia and dyslexia and has been a Singapore Maths trainer, for UK based Maths No Problem since 2014. She has developed the PGCert in Dyscalculia and Maths Learning Difficulties for Edge Hill University and an accredited dyscalculia course for the British Dyslexia Association. She's also a  lecturer and author of several books.
What we explore on the show
What dyscalculia is
What kinds of tasks children find difficult when they have dyscalculia

The signs that your child might have dyscalculia

How dyscalculia is diagnosed

How to help a child with dyscalculia – strategies to help children overcome their difficulties 

How to communicate with schools and teachers about what helps your child to learn

The relation between dyslexia and dyscalculia
Connect with Judy
Twitter: @dyscalculiainfo
Resources
Times Fables – by Jessie Wilson
Useful links
How to leave a podcast review for The School Success Formula
My book, The Ten Step Guide to Acing Every Exam You Ever Take.
Ten Steps to Exam Success download.
Supportive Parents, Successful Students facebook group
Lucy on twitter: @LucyCParsons
Contact Lucy by email: lucy@lifemoreextraordinary.com
(Visited 2,565 times, 40 visits today)