[19] Dyslexia: How to support a child with Dyslexia with Debbie Abraham
Podcast: Play in new window | Download
Subscribe: Google Podcasts | RSS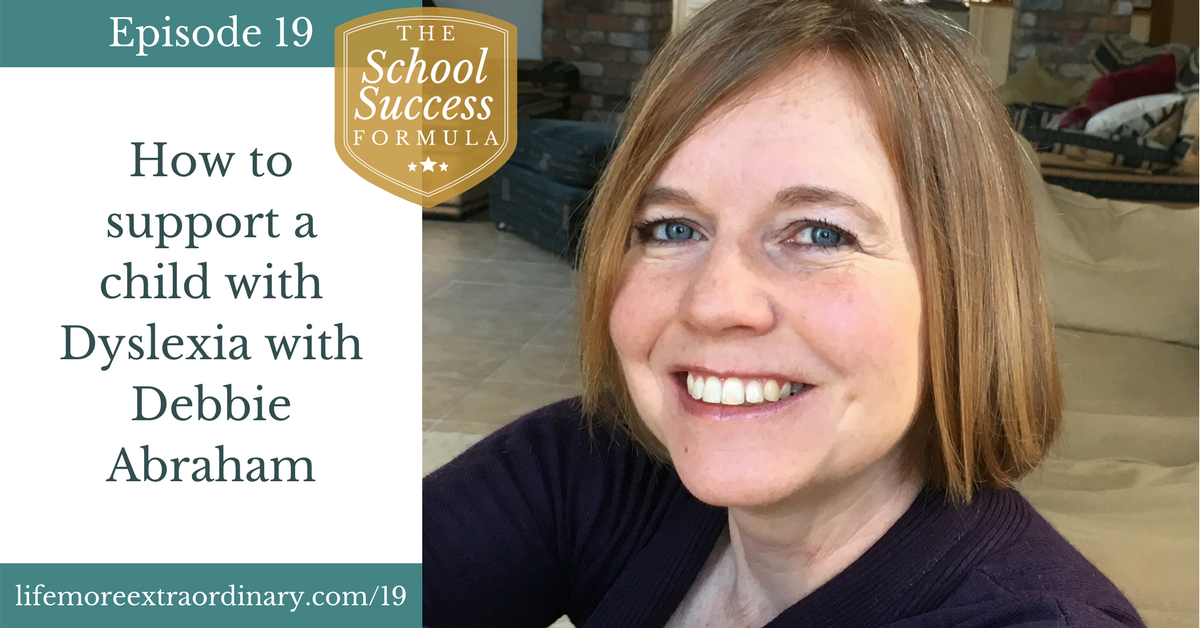 Have you got a child with dyslexia? Or, maybe you suspect that your child has dyslexia and you don't know how to help them.
Understanding what dyslexia and knowing how to get a diagnosis are the first steps on your journey as a parent of a dyslexic child. However, you will also need to know how to support your child's learning, how to help them to play to their strengths and how to collaborate with their school so that they get the most out of their education possible.
In this episode of The School Success Formula I interview Debbie Abraham, also known as Dyslexia Deb, about everything to do with Dyslexia.
About Debbie
Debbie Abraham is a dyslexia coach and owner of Dyslexia Deb. Her main aim is to help make learning less frustrating and more rewarding for dyslexic students. She has more than 12 years experience of working with dyslexic students and has assisted many in passing their formal examinations such as GCSE.
What we cover in this episode
What is dyslexia?
What kinds of tasks do children find difficult when they have dyslexia?
What are the signs that your child might be dyslexic?
Debbie's advice about how to cope if your child's school is denying that they have dyslexia (what I call dyslexia denial).
The strategies that Debbie recommends to parents to help their children overcome the difficulties that dyslexia brings.
How parents of dyslexic children should work with schools to support their child's learning. 
What Debbie wants teachers to know about dyslexia and dyslexic children.
Other resources we mentioned in this episode
Debbie's Huffington Post article: 10 Things Parents Want To Make Teachers Aware Of
My podcast interview with Zoe Short: Supporting a child with Asperger's Syndrome with Zoe Short
My podcast interview with Joanna Grace: How to use the senses for deeper learning and better memory with Joanna Grace
Where to find out more about Debbie
(Visited 1,440 times, 10 visits today)