3 Compelling Reasons You Should Thank a Teacher Today (in a video)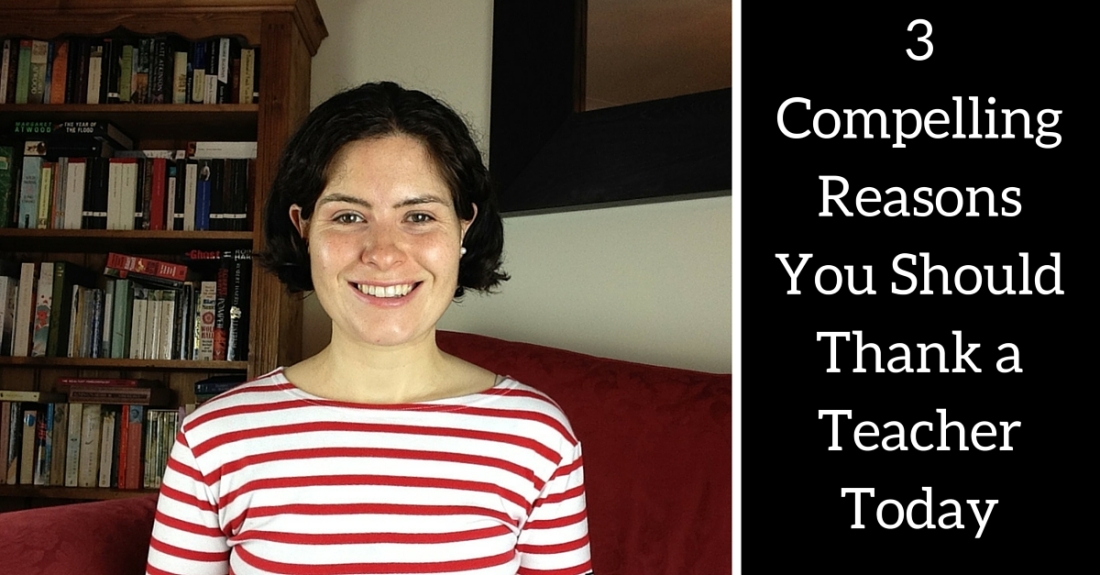 When did you last take a moment to thank a teacher?
When someone has shared their time and expertise with you it's just good manners to say 'Thank you'. And, you know what? It also feels REALLY good. For both of you.
But, there are also some selfish reasons for saying thank you. When you thank your teachers and make them feel all warm and fuzzy and appreciated you'll get unexpected benefits, that could translate into extra marks in your exams at the end of the year.
Watch the video to discover 3 Compelling Reasons You Should Thank a Teacher Today
Thank a teacher today. It'll feel really good (for both of you) and have long-term benefits for you!
Click To Tweet
Your homework
Decide which teacher you're going to thank today (or tomorrow, if it's late).
Leave a comment telling me who they are and why they deserve your thanks.
Go out there and thank them (and savour that lovely feeling of gratitude that both of you feel).
For me I'd like to thank Mr Jones (sadly now deceased), Mr Hill, Mr Zammit and Mrs McVeigh for being my most inspiring teachers. Mr Jones was my primary school headmaster and he was the first person who stretched me in intellectual debate. Mr Hill taught we Humanities and sparked my life-long love of History and Geography. My Zammit was my form tutor from Year 7 to Year 9 – he was a clever man and challenged me to think. Mrs McVeigh taught me A-Level English and inspired in me a love of all the literature that we read, everything from The Tempest by Shakespeare to Thomas Hardy's love poetry.
(Visited 520 times, 6 visits today)