[39] Getting Girls Into Engineering with Hayley Loren
Podcast: Play in new window | Download
Subscribe: Google Podcasts | RSS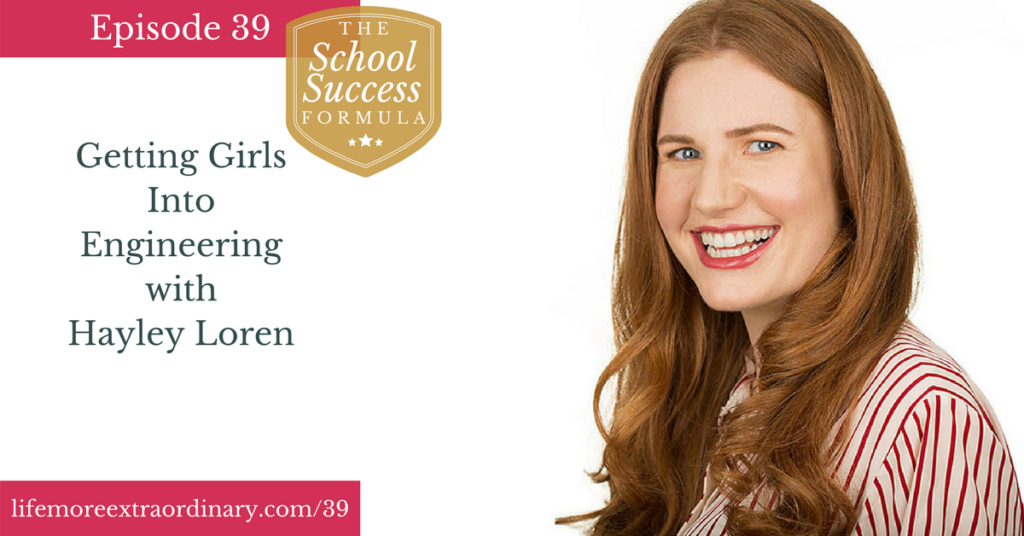 Often seen as a male-dominated industry, more and more women are joining the engineering workforce today. On today's show we meet the very inspiring Hayley Loren, an engineer in the offshore wind industry. She shares with us the fun in science and engineering, and the importance for parents to facilitate their child's passions at an early age.
About Hayley
As a science communicator and YouTuber, Hayley's passion for science started from reading Science Fiction when she was a child, which spurred her on to ask the bigger questions. After studying Biology at Durham University she transitioned into the world of engineering, where she's been in the field for 8 years now.
What we discuss on the show:
Getting into Engineering without an Engineering Degree
The obstacles for females when entering the Engineering industry

How girls can break down the mindset barriers to joining a male dominated industry
The female mindset at work
Common stigma or discrimination as a woman in science and engineering
How parents can help get their children passionate about science and engineering
What subjects are needed to have a science or engineering career
Where you can find Hayley:
Resources:
The Selfish Gene by Richard Dawkins
Head or heart? What should I study at university?
[33] Make your children love science through 'wow' moments with Dr Matt Pritchard
[32] Helping your child to choose their A levels
Engineering careers: solve the world's problems + a great starting salary
Exam Technique Masterclass
Is your child putting hours into their revision but not seeing any improvement in their results? In all likelihood, they need to focus on their exam technique.
On Thursday 29th March I'm holding an Exam Technique Masterclass where students will:
Learn how to identify content and command words so that they know what to write in their exam answers and take their queue from the question about how to structure their answer to get the maximum number of marks
The difference between level marking and point marking and how to get better at level marked questions
Find out how to efficiently and effectively plan and structure essays
Learn how to manage their time effectively in the exam so that they don't leave questions unanswered or shorter than they need to be
Have the tools they need to practice their exam technique so that they walk into the exam confident that they can do their best
Useful links
My book, The Ten Step Guide to Acing Every Exam You Ever Take.
Ten Steps to Exam Success download.
Supportive Parents, Successful Students facebook group
Lucy on twitter: @LucyCParsons
Contact Lucy by email: lucy@lifemoreextraordinary.com
(Visited 778 times, 3 visits today)