Revision Break Ideas: 30 Active Ways to Spend Your Revision Breaks (and boost your grades)
Hopefully you know by now that you can't revise for hours on end without taking a break. It's not productive or efficient and it certainly doesn't make you happy. With half-term coming up and with it lots of time for you to spend on revision I've put together some revision break ideas for you. These ideas will keep you active, happy and healthy as you revise for your exams.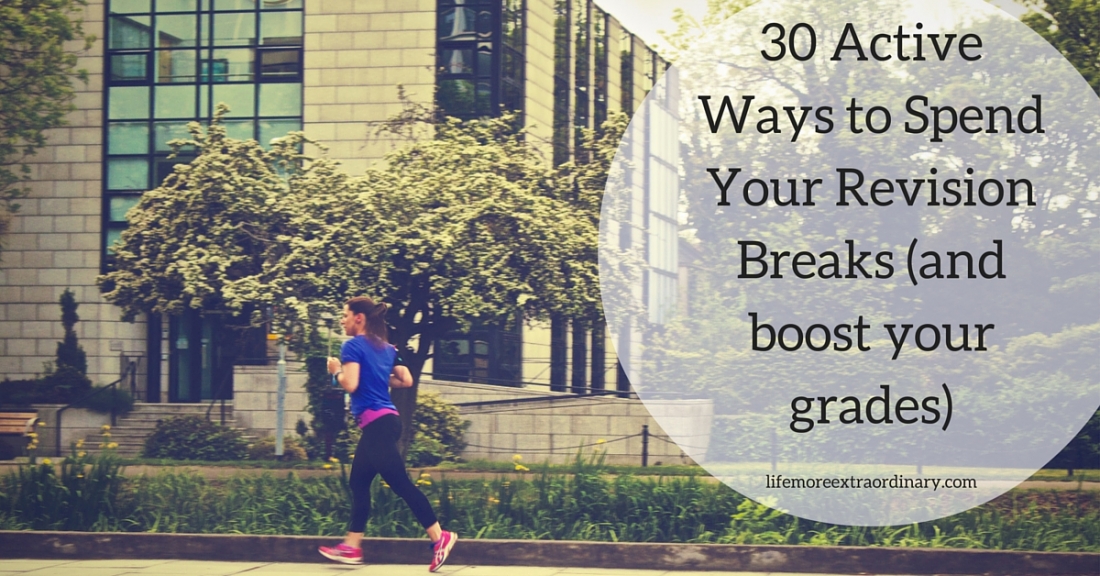 Why should you take active revision breaks?
When you take a break from your revision you should be aiming to do something as different as possible from studying. Get out of your chair (or off your bed), away from you desk and preferably out of the room you're studying. For best results, get active in your revision break.
By getting your heart rate going and giving your brain something completely different to think about you will be giving yourself a proper break. You'll return to your books with endorphins flowing through your veins, feeling energized and ready to revise again.
Constrast this will staying at your desk scrolling on your phone and you should be able to see how much more effective an active revision break is for helping with your learning.
30 Active Revision Break Ideas
Below, I've listed 30 active revision break ideas to get you moving! Which one are you going to try first?
Me and an A-level class doing squats during one of my Revision Masterclasses!
Go Cardio!
Go for a run
Go for a walk
Go for a cycle
Get on a cross-trainer
Go for a swim
Exercises – free standing
6. Press-ups
7. Squats
8. Plank
9. Jumping jacks
10. Jumping lunges
Garden games
11. Skip with a rope
12. Catch
13. Football
14. Scatch
15. Hopscotch
Yoga routines
16. Sun salutation
18. Flexible, Fearless and FUN YOGA
19. Six pack abs
Household chores
21. Mow the lawn
22. Hoover
23. Hang the washing on the line (outside)
24. Clean the windows
25. Sweep the patio
Exercises using household equipment
26. Run up and own the stairs
27. Tricep dips (on the edge of the bath, coffee table or chair)
28. Chair step-ups
29. Cans of food to do weights
30. Sumo squats with large bag of pasta, flour (or your biggest text book!)
Useful link: How to plan purposeful revision breaks
Which active revision break ideas will you try first?
Send me a snap (yes, I'm now on Snapchat!) showing me that you're using these active revision break ideas. My snapcode is lucy.cparsons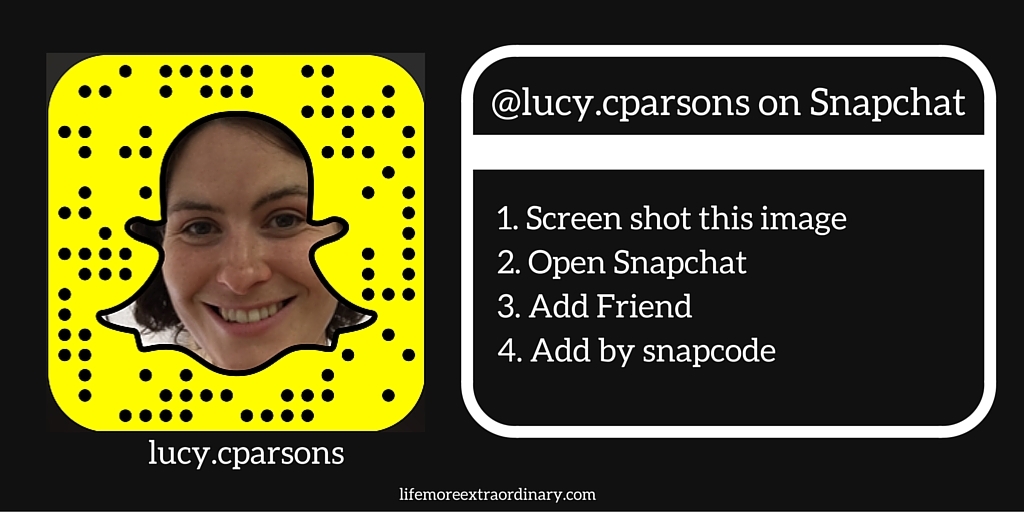 Question: Which active revision break idea do you like best? Which ones are you going to try first? Have you got any others that people could try? Leave your answers in the comments below.
(Visited 17,374 times, 69 visits today)