How to make revision posters and mind maps to boost your grades
This post was sponsored by Ryman the stationers.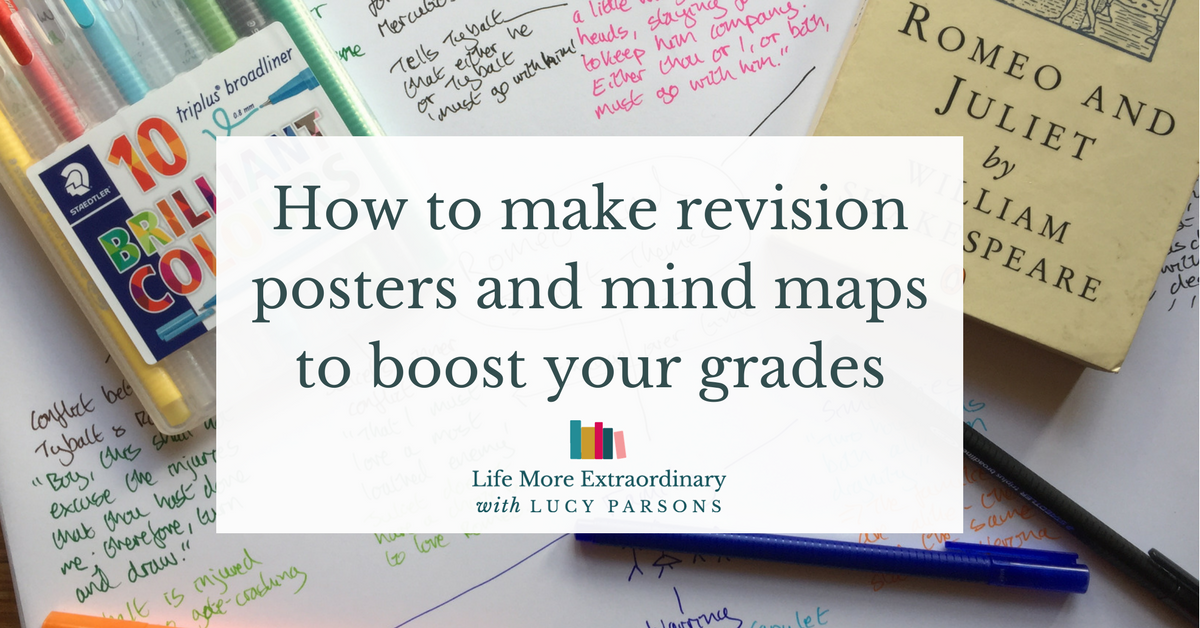 Creating revision posters and mind maps are a excellent way to help boost your grades.
Posters and mind maps are great for:
Checking what you know
Linking ideas together
Showing things in a visual format
In this video I'm going to show you how to make revision posters and mind maps to help you get the top grades.
Watch the video: How to make revision posters and mind maps
How to make a revision poster
Revision posters are great for showing information visually.
1. Get yourself a large piece of paper, like this A3 pad from Ryman
2 . Also make sure you have a black pen, a normal pencil (I like to use pencils like these, in case I make any mistakes) and some coloured pens like these Staedtler pens from Ryman.
2. Lay out your poster in a clear and visually appealing way – watch the video to see how I do this for plant and animal cells.
What kinds of knowledge can you use revision posters for?
Revision posters can be used in lots of different subjects and in lots of different ways. Here are some examples:
Geography case studies – I love to draw out a map of an area and annotate it in different colours to help me get a good picture of the case study in my head. See my post for more ideas about how to revise geography case studies.
Story-board an historical event – if you're confused about the sequence of events create a cartoon-strip revision poster. You could do the same for a the plot of a play or novel.
Historical timeslines – recently a student said this to me in an email:
One of the subjects I am studying is history, which requires memorizing a lot of facts, dates, names, etc. The problem is that I fail to draw linkages between different modules, say modern China, Hong Kong and Japanese history even though some of the evens are happening simultaneously. It is also difficult for me to memorize the year of events and I tend to mix up historical facts (what happened during which period of time). What method would you suggest to help me with my revision? Thank you for taking the time to help me and have a good day.
I suggested that they draw out the timelines of the events in different places on top of each other so that they could see what was happening concurrently and which events pre-dated others and therefore might have a causal linkage. Using the back of a wall paper strips would be great for this – to get the length necessary for the timelines. Otherwise, just stick pieces of A3 paper together.
Any diagrams from any subjects – this could be for science, geography, DT – anything where you need to remember how information is laid out visually.
Process diagrams – show the order in which a process occurs using arrows on a poster.
How to use mind-maps in your revision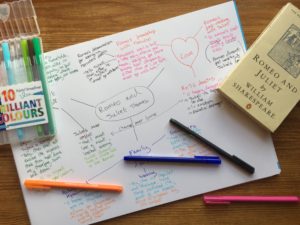 Mind-maps are great for showing how information links together and to get a synoptic view of a topic or whole course.
At A-Level in particular it's important to demonstrate that you understand the links between the different sections of the course in order to access the top grades.
In the video I demonstrate how to make a mind-map of the themes in Romeo and Juliet. There are also instructions below:
1.  Take a large piece of paper like this one from Ryman.
2.  Use three different colour pens to create your mind-map.
One for the theme name e.g. love, conflict, family
One for quotes related to each theme
One for explanatory points
3. Start creating links between each of these points so that you can gain a really good overview of the topic. (See the video for more details.)
Where to get the stationery featured in this video
Ryman Products:
Ryman Sketch Pad A3 110gsm 60 Pages 30 Sheets
Ryman Kraft Pencils HB Pack of 10 Rubber tipped
Staedtler Products:
Staedtler Triplus Fineliner Pack of 42 Brilliant Colours
Staedtler Lumocolor 352 Marker Pen Bullet Tip
Staedtler Triplus Colour and Fineliner Pack of 20
Staedtler Triplus Broadliner Pack of 10
Staedtler Triplus Permanent Markers Pack of 4
Staedtler Triplus Fineliner Pack Of 6 Pastel
A note for parents
Please share this blog post and video with your child so that they can learn how to make revision posters and mind maps to help them boost their grades. Remember, you can buy all the materials you can see in the video from Ryman's website or from one of their high street stores.
Want more revision advice?
See the other posters in this series:
How to use post-it notes for revision (coming soon)
And, check out my Exam Success resource page for advice on everything from improving your exam technique to how to spend your revision breaks. Good luck!
A big thank you to Ryman for providing the stationery for me to make this blog post and video – it wouldn't have been possible without their support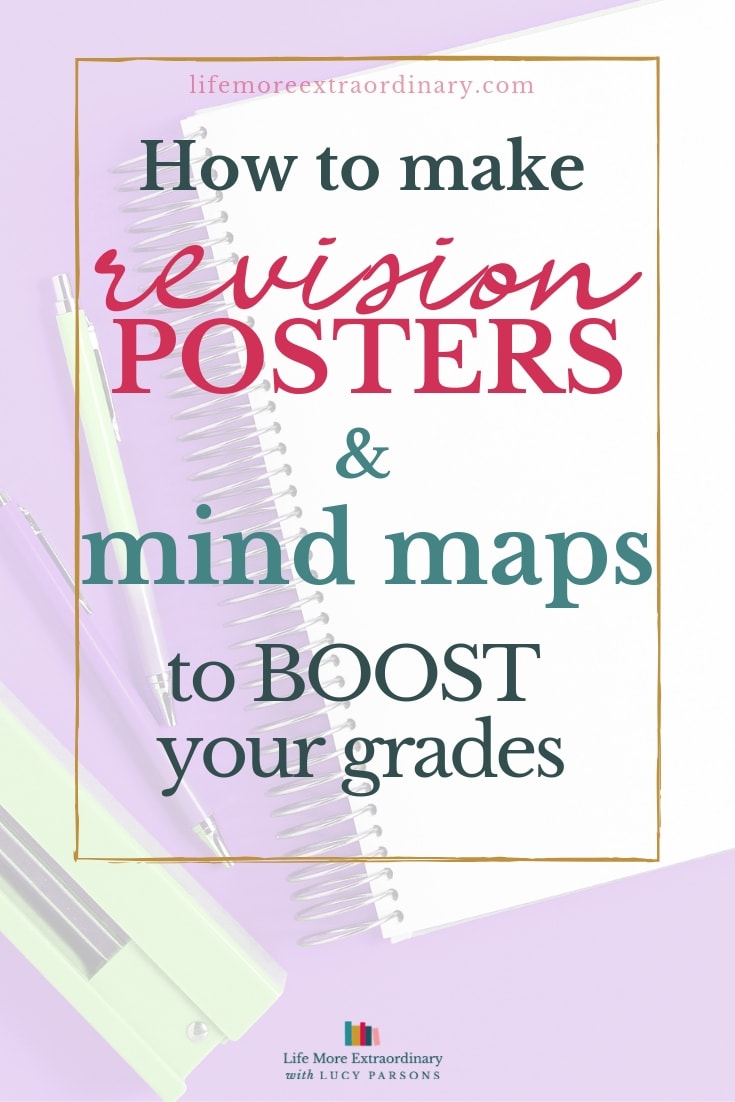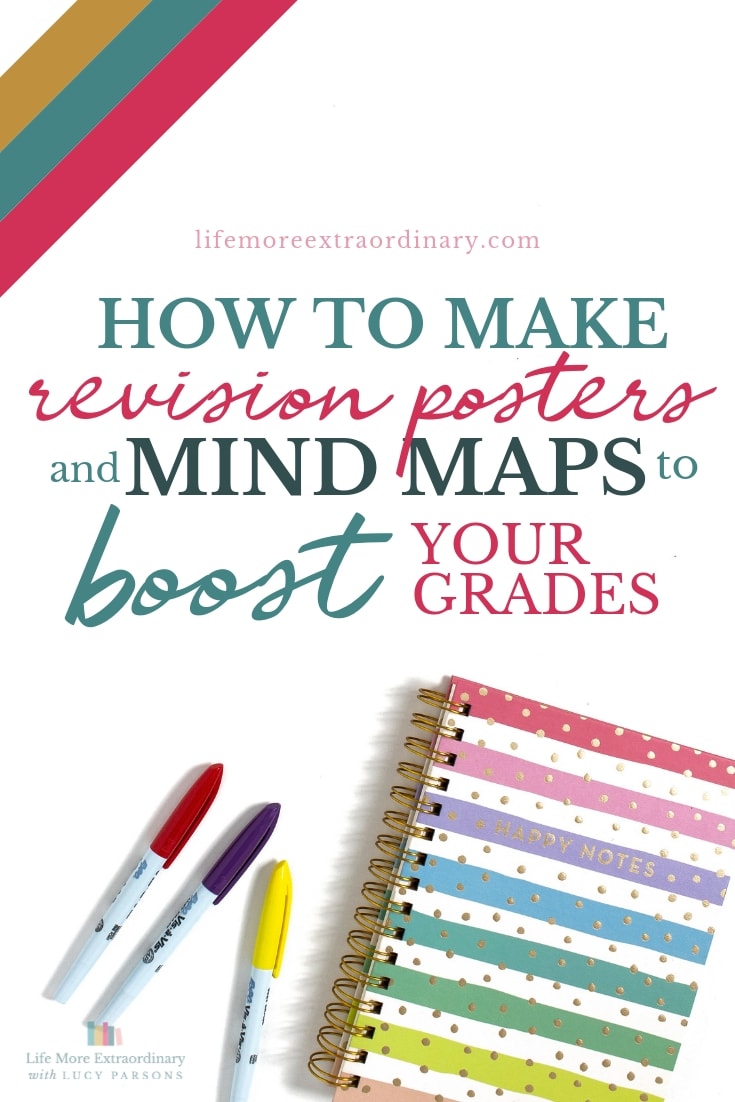 (Visited 14,923 times, 109 visits today)